Our Process
SOURCING
We start by sourcing the highest quality, most sustainably produced ingredients from trusted partners and growers. This could look like putting eight years of research into finding the perfect fair-labor cashews, getting to know the ins and outs of sorghum season, testing a plethora of peanuts to see which tasted just right in our flagship nut butter, taking a firm stance against palm oil, or seeking out ethical farmers across the world that put the same intention into cultivating their product, caring for their workers, and looking after the planet as we do. 
RECIPE DEVELOPMENT
Immense care, passion, time, and energy goes into perfecting each of our recipes. Even a nut butter with three ingredients can take months to get right. We want every ingredient to shine through a balance of roastiness, natural sweetness, and just the right amount of sea salt. In every R&D batch and test recipe, we learn something and apply it to the next. This mentality of constant improvement drives us to keep iterating until we achieve the best results possible.
SMALL-BATCH CRAFT
Our skilled food artisans roast, toast, measure, and mix each batch by hand to exacting standards to get the pinnacle of taste and freshness from each ingredient. The small scale of our batch process allows us to craft each jar and bar with incredible precision and care you can taste. It also allows us to carefully inspect and taste each product to make sure it meets our standards before it is packaged and delivered. Our commitment to keeping production in-house not only ensures the highest standards of quality, but also sustainable jobs for our team.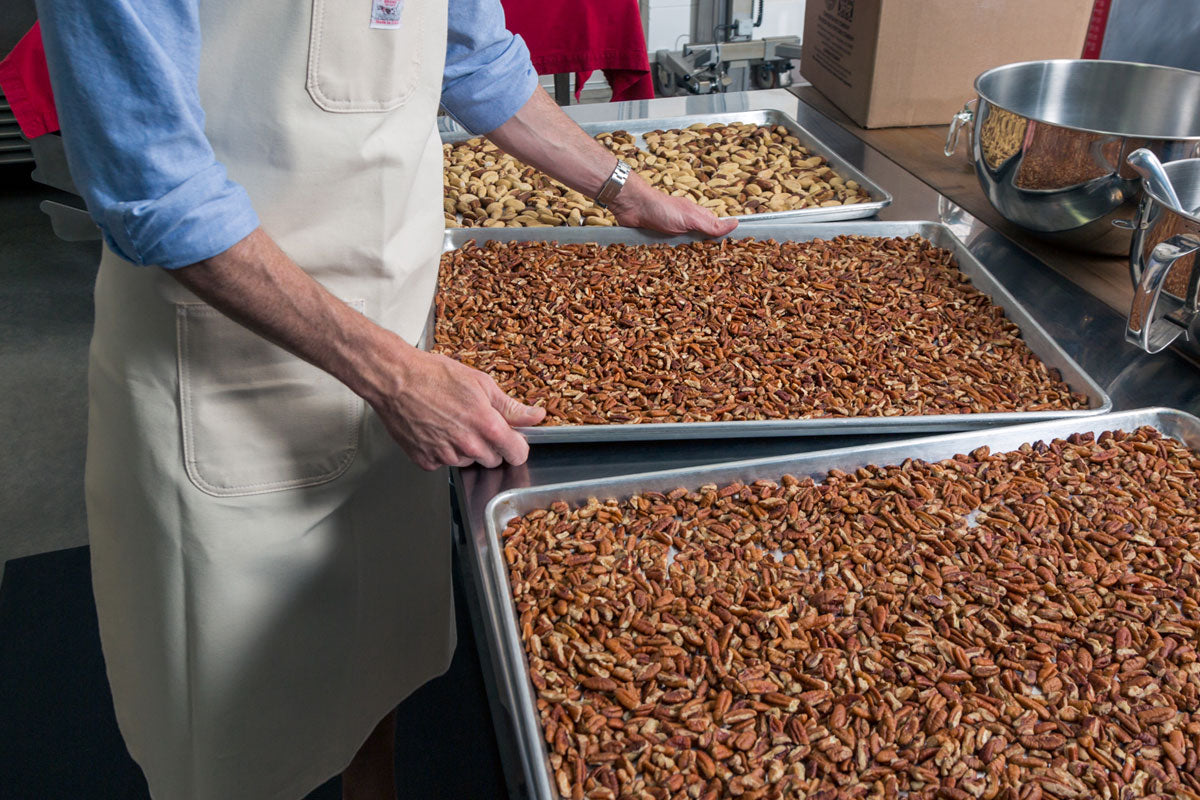 FINISHING TOUCHES
We aim for each detail to reflect the passion and values behind our product. Whether it be designing our sustainable labels to beautifully complement each nut butter and bar, packaging each order with care, or providing thoughtful service for each customer and inquiry.