Athletes
We are proud to sponsor a group of elite athletes that eat real food to accomplish incredible feats.
MIKE WARDIAN
Mike Wardian is a prolific marathon and ultra-marathon runner known for breaking records. In addition to a seemingly endless list of podium finishes at marathons, half-marathons, 50k /100k and 100-mile races, Mike has set a shocking amount of world records. He holds the fastest time for 7 marathons on 7 continents in 7 days, fastest marathon and 50K on an indoor 200-meter track, and fastest ever time for all the Abbott World Marathon Majors consisting of the Tokyo Marathon, Boston Marathon, London Marathon, Berlin Marathon, Chicago Marathon, and New York Marathon in an average time of 2:31:09. We're exhausted just listing these accomplishments!
When he's not running all around the world, Mike works full-time in shipping & logistics and lives in Arlington, VA, with his wife Jennifer, sons Pierce and Grant, and their Vizslas, Bash and Rosie. Mike needs almond butter like most of us need oxygen, and his current favorites are Toasted Coconut Almond Butter and Fiji Ginger Almond Butter. To learn more about Mike, check out his website here.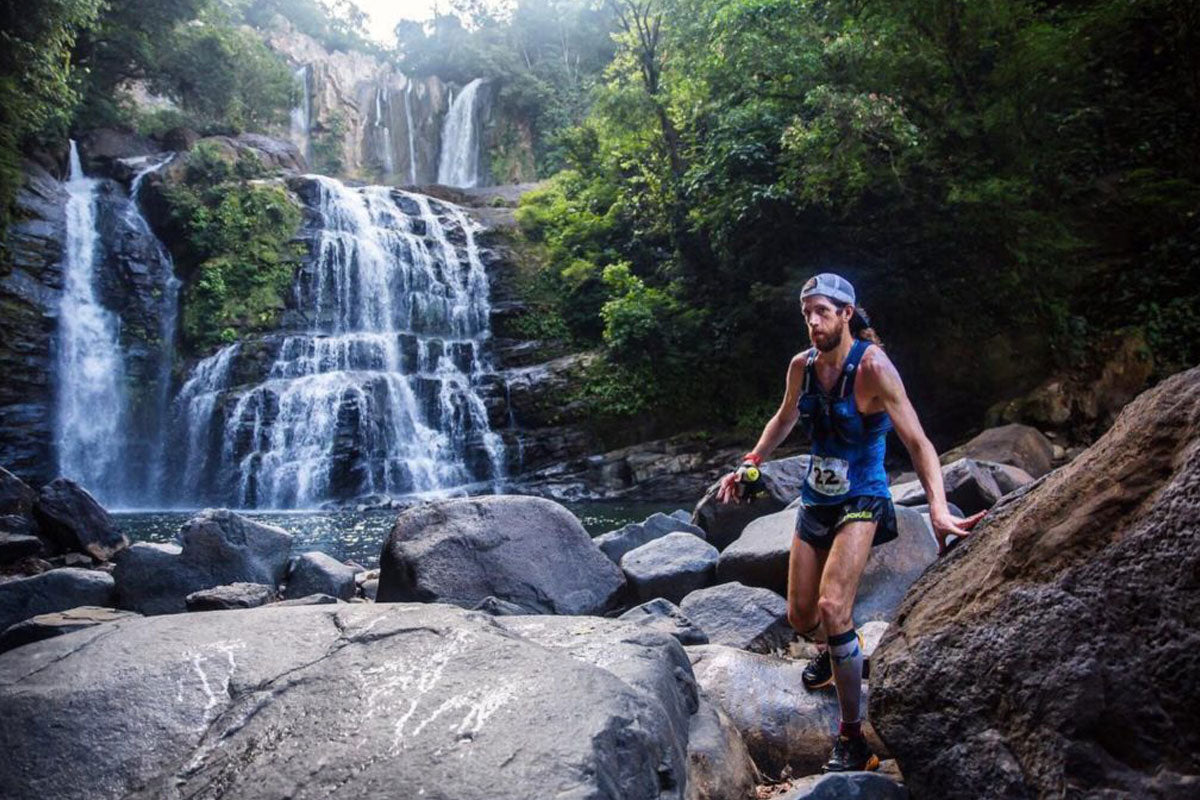 MADDY PRICE
Growing up, Maddy Price always believed there was speed in her blood. Inspired by the adventuring spirit and fearlessness of her parents, she fell in love with racing in middle school, chasing the freedom of speed ever since. Although losing her father to cancer in 2016 altered her course, her passion for connection with others through vulnerability and authenticity, especially in sport, became forefront in her life.
In her time as an athlete at Duke University, she placed 5th in the Canadian Olympic Trials, was a six-time All American in the 4x400m, and 2-year track and field Captain—voted Duke Athletics MVP in 2018. As a first-year professional athlete in 2019 (while also achieving a Masters from Duke's Fuqua School of Business), Maddy raced the European pro circuit twice and competed for Team Canada at the IAAF World Relays in Japan, the FISU World University Games in Italy, and the IAAF World Championships in Qatar.  
Maddy lives in Austin, Texas, coaching track & field while maintaining her training regimen. She competed in the Tokyo Olympics in summer 2021, placing 4th in the 4x400 for Team Canada. We're so inspired by her determination and honored to fuel her drive with our nut butter and bars. Maddy's favorite nut butters are Chai Spice Peanut & Almond Butter and Toasted Coconut Almond Butter. Her go-to is a big scoop of nut butter in oatmeal before her morning practice. Learn more about Maddy here.
RALEIGH DISTANCE PROJECT
The Raleigh Distance Project was started by six local runners who, in seeking to fulfill their individual potential, realized that a team environment was key to their success. Believing in the power of community to push and inspire, these incredible women founded The Raleigh Distance Project. Their mission: to help aspiring elite distance runners reach their goals, create enthusiasm for the sport, and increase the strength of the running community in the city they love.
In addition to supporting each other and the local running community, the group seeks to qualify for Olympic trials & world championships, earn top-ten in US championship races, and compete in World Marathon Majors. They have completed incredible feats, including breaking American Records for distance running and relays! We are thrilled to support these remarkable goals with lots of handmade nut butter and bars. To learn more about The Raleigh Distance Project, visit their website here.